MEASUREMENT OF TRANSPORT
If you need support and you care about reliable pricing, we are at your service.
LOGISTICS
With us, even the most difficult logistical challenges are implemented quickly and without any problems.

THE TRANSPORT OF CARGO
We carry out every order entrusted to us safely and on time.

THE ORGANIZATION OF PERMITS
When you need support also in terms of permits, we will arrange them for you.

THE ORGANIZATIONS OF POLICE PILOTAGE
We believe that the complexity of services makes us helpful in every area of services.

PILOTAGE
We are also happy to undertake the piloting of your transport and we will do it as best we can.
ORGANIZATION OF COMBINED TRANSPORT INFRASTRUCTURE (WATER, AIR, LAND)
We like challenges and advanced realizations, and thanks to experience we can help you.

REPAIR OF TRUCKS' KITS
Our mechanics can fix each set because they are specialists in their field.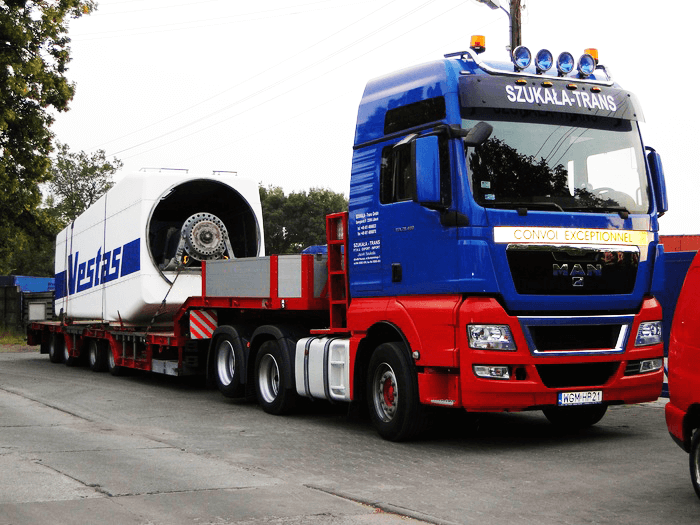 The detailed scope of activity
Our company is the one which carried the construction of 6 meters from Pińczów to Stuttgart. We carried 100-tone production line from Magdeburg to Bełchatów. We carried steel coils with a diameter of 6.3 meter from Katowice to Kazlu Rudy in Lithuania. We carried 37-meters gantry cranes from Hungary to Dunkirk in France. We carried 39-meters arm lift to the port of Zgorzelec Brestu over the Atlantic. We carried gantry cranes with a length of 41 meters with Chojnic to Salzgitter as well as the caterpillar tracks weighing 55 tonnes from Bremerhaven to Kiev.
Realizations
In 2006, we have performed 219 transport orders. A year later, there were already 344. This year our firm have already made 477 orders.
If you are interested in our offer, please contact us or send us a query in whatever form, taking into account the necessary information for us on the dimensions of the cargo, and take the place of his destination and expected time of his order. Scheme, technical drawing or photograph of cargo certainly help us choose the most optimal opportunity of transport. Why? The answer is simple … we prepare a competitive bid taking into account the needs of the customer and mutual benefit.